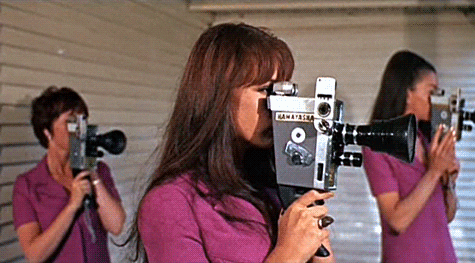 We live in an age of constant photography. It is not just that anyone can share a photo, but anyone can also look artistic doing it too, blurring the line between an amateur and professional photographer. Smartphone accessibility and a high-quality lense reduce the barrier to entry.
While we turned the camera inward with the egotistical selfie, technology has also turned photos into new formats like GIFs, Motion Stills, Prisma art pieces, Instagram Boomerangs and Hyperspaces. Movies are collections of photos as well, albeit frames laced together.
"There are no rules for good photographs, there are only good photographs." – Ansel Adams 
Photography is just as much about process as is its end-product. Where, when and what camera predetermine the creation process. However, at its essence, photography is the art of noticing.
"The things that deserve our attention are often the things that allude our attention." – Teju Cole
The challenge today as a photographer is abundance. Since the cloud backs up our photos automatically, we take as many as we want. It is impossible to sort through them let alone remember them. We are so busy capturing, as Om Malik put it, "we confuse photos on our smartphone as memories." A camera's memory is infinite; the human brain, distracted and full.
Multiple versions of a photo also make it difficult to select which image is best — companies like EyeM's The Roll and Microsoft Pix use algorithms to help us decide which version is right for Instagram and which is more suitable for Instagram or Snapchat Stories.
Viewing photos on social media comes with the same overwhelming abundance. 400+ Million photos are shared on Snapchat each day, and more than billion if you combine photos uploaded to Instagram and Facebook. It's impossible to sort through them all, so we depend on social networks to work their algorithms to show us what's best.
When we document everything we see, the images lose their meaning. On the other hand, we can look back at photos to see what we missed. Our photos will become the archives for the future to interpret.
The thing about photography is that it always records more than the photographer intends. Photography makes the past present at all times. It changed the world. It gave ordinary people access to their own pasts. – Elizabeth Edwards, In Our Time: The Invention of Photography
amzn_assoc_placement = "adunit0";
amzn_assoc_search_bar = "true";
amzn_assoc_tracking_id = "wells01-20";
amzn_assoc_search_bar_position = "bottom";
amzn_assoc_ad_mode = "search";
amzn_assoc_ad_type = "smart";
amzn_assoc_marketplace = "amazon";
amzn_assoc_region = "US";
amzn_assoc_title = "Shop Teju Cole's books";
amzn_assoc_default_search_phrase = "teju cole";
amzn_assoc_default_category = "Books";
amzn_assoc_linkid = "e485c89cbcd1e259c23ed72df3b87e18";
amzn_assoc_default_browse_node = "283155";